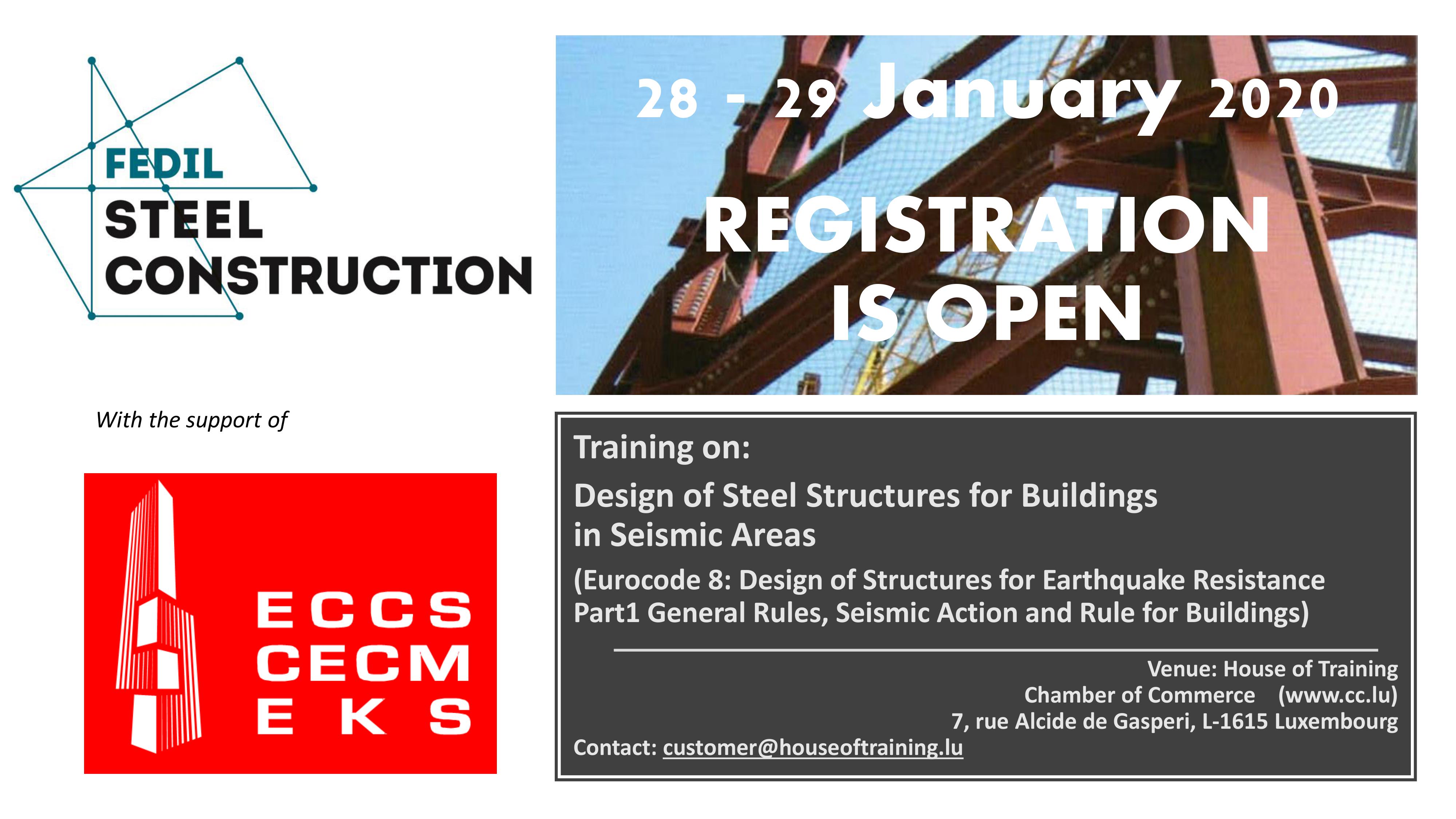 Programme and registration: Houseoftraining.lu
This 14th October 2019 in Brussels, during the European Steel Design Awards ceremony organized by the European Convention for Constructional Steelwork (ECCS), Prof. Nesrin Yardimci from Turkey received the Charles Massonnet Award for her substantial contribution to the work of the ECCS, whether in the field of the development of safe and better structural codes or in the education of the engineers of tomorrow. Charles Massonnet was a most eminent professor and researcher at the University of Liège, Belgium. His influence and contribution to the development of our current design codes and the training of skilled engineers is legendary. This year, our awardee was a woman, the first woman to be nominate for this highly technical recognition ! Congratulations Professor Yardimci ! More information is available
here
.
The European Steel Design Awards are given by the European Convention for Constructional Steelwork (ECCS) every two years to encourage the creative and outstanding use of steel in architecture. The awards are dedicated to the owners, the architects, the engineers, the general contractors and the steelwork contractors. This 14th October 2019, twelve European Steel Design Awards of Merit and two European Steel Design Awards of Excellence were given to the finalists previously selected by the ESDA Professional and International Jury. During the Ceremony, which organized in Brussels, four students were also rewarded for their remarkable architectural projects. More information is available
here
.
Sponsors
PULVERCOAT® is a complete innovative powder coating, not existing on the market until now. PULVERCOAT® combine fast curing, low curing temperature chemical resistance, UV resistance and anti-scratching properties. PULVERCOAT® allows to powder paint sensitive substrates, nowadays painted with liquid coating. PULVERCOAT® Curing time and temperature VS existing fast curing powder coating.
Partnership
High Performance Steel Structures Research Council
Stay informed, receive our newsletter
Your email address and the name of your organisation are used for the sole purpose of sending you our newsletter and information on our activities which may be of interest for your organisation. You can at any time use the unsubscribe link integrated in the newsletter. For more information on your data processing please consult the NEWSLETTER section of our legal notice.
More information, contact us
Your personal data is collected in order to process with your request. For more information on your data processing please consult the PERSONAL DATA section of our legal notice.